Launderette photos by Pippa Todd. Web hosting by Jon Kemp.

News







My first collection of poetry, Lost Love at the Launderette, is available
Published by Bolder Books and with fabulous illustrations by Imogen Shaw, it covers many areas of human experience including love, politics and washing. I am very excited to have a book out, particularly one which is so slim and accessible. It will easily slip under the leg of a wobbly restaurant table, and several copies can be used in a game of Unspectacular Book Jenga. Or, you could just read it. Order a copy via the contact and order pages. My book is also available in Sandford at the Post Office Stores and The Lamb Inn, and Crediton Community Bookshop, 100 High Street, Crediton.

Or you can order online via the Order page















Welcome to the homepage of Jez Taylor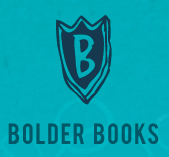 All text copyright Jez Taylor 2016. Ilustrations copyright Imogen Shaw 2014.